Located in NCR, Delhi Region
Geeta Arya College of Education
Delhi-Rohtak-Jind Highway,Julana, Distt Jind 126101(Haryana)
Approved By National Council for Teacher Education & Affiliated to Kurukshetra University ,Kurukshetra ( Haryana )
Copyright @ 2015 toGeeta Arya Girls College of Education.
Infrastructural facilities at a Glance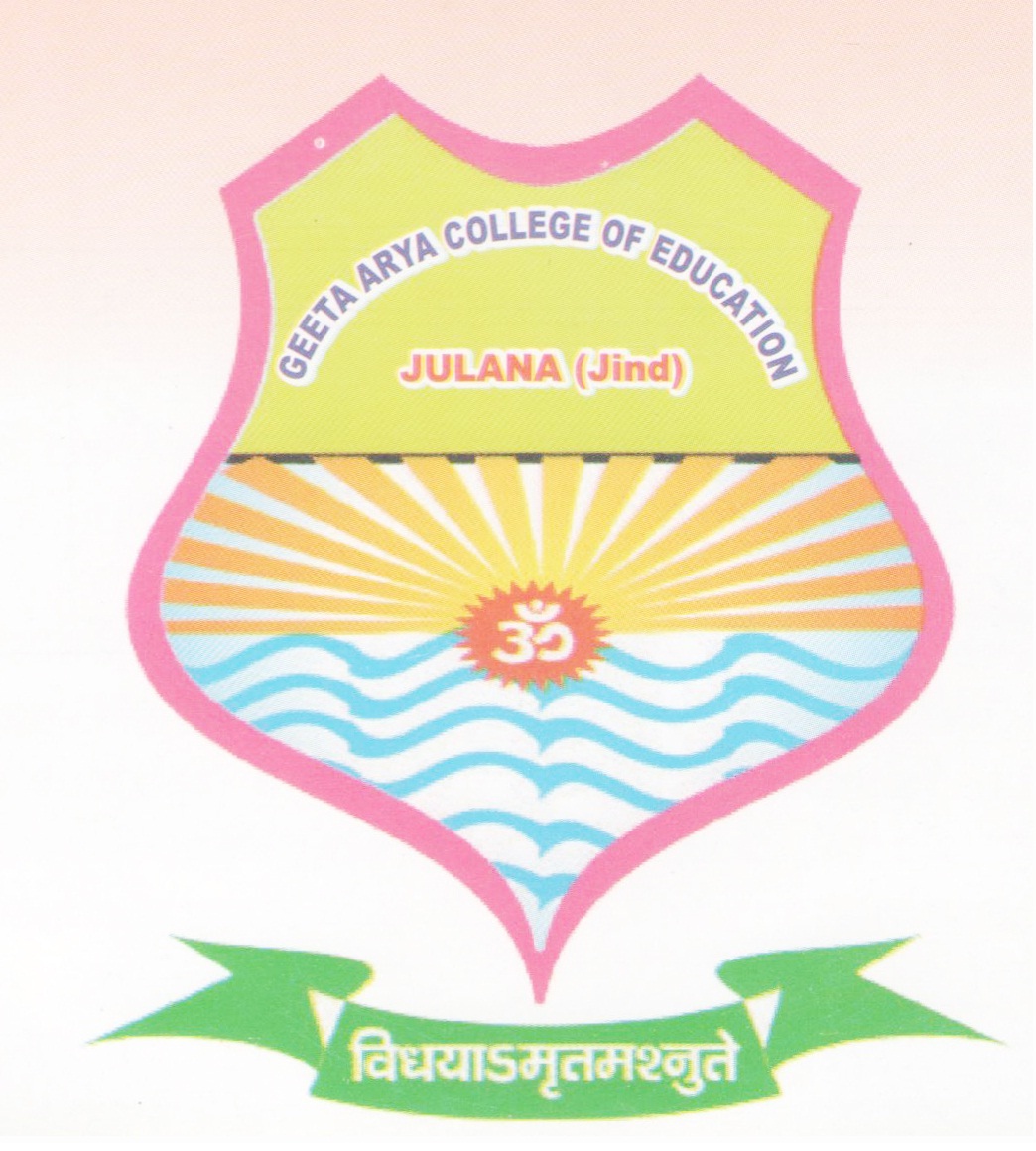 The college has developed well equipped laboratories/library/seminar/lecture halls etc. in response to changing demands of different curricular areas and other teaching learning resources. The college has a clear cut policy for the enrichment and modernization of resource centre/laboratories.
Computer Centre
In the Internet Age, the computer centre is at the heart of the teaching-learning process. It should comprise of the best and latest technology available, so that students have hands on experience of state-of-the-art systems. The air conditioned computer centre with more than 10 machines of latest configuration and network infrastructure provides a number of services to the students and faculty. We provide extensive global exposure to our students through broad-band internet connection, which is available throughout the day.
Library
The library and learning resource centre play a crucial role in supporting teaching and learning activities. To inculcate the ability in the students to think distinctly and critically, it is incumbent upon all of us to instill reading habits in them. Reading not only helps to gather novel ideas but also develops effective basic study and writing skills. The knowledge resource centre reflects the teaching and learning commitment of the institute. To this cause college library has been enriched with a trove of books vital for flexibility of mind and Multi-dimensional thinking of students. Geeta Arya College of Education has built up a very good collection of more than 4200books and 05 National and journals, magazines and periodical. It also subscribes a more than 03 number of daily newspapers in Hindi/English. Further library is also enriched with latest addition of number of dictionaries, thesaurus and encyclopedias and manuals etc.
Every year college add more Reference/Text books/Encyclopedias/Pharmacopoeia/Journals/Magazine/ Periodicals and library is designed in such way to meet the future need to changing pattern and contain latest books on all subjects. Library also provides book bank facility. Books from the book bank shall be given free of cost to the needy and poor students as per the norms of institution.
Laboratories
1) Language lab:
Communication is a vehicle of expression. A language laboratory helps the students to enrich their vocabulary, expression, speaking ability, pronunciation, self examination and the students are able to learn the language enthusiastically and acquire fluency in spoken English/Hindi/ Punjabi etc. It is very recent innovation in the teaching of languages and Tirupati College of Education has well equipped language lab with micro/head phones, LCD projectors, computer systems, CD ROMs which are used to build confidence in its students and to improve their communication skills.
2) Science and mathematics lab:
Science and mathematics labs are not mere discipline of study but also a way of life. Science and mathematics education at school level has to focus not only on development of understanding and skills but also on the development of scientific temper among learners. In order to achieve objectives and to develop the skills of observation, experimentation and inferring among prospective teachers, our college has well furnished lab with sufficient apparatus, charts, models, teaching aids and related material.


3) ICT lab:
Information and communication technology lab deals with the usage of tools and techniques to enhance the effectiveness of teaching learning process. The objectives of ICT lab is developing competency among prospective teachers/students in use of off-line/on-line electronic resources. Our ICT lab has a network of computers with broad-band internet facility along with OHP/LCD/ Slide Projectors, TV, DVD Player, public address system for training & creating awareness among prospective teachers/ students about ICT and its use in teaching-learning.

4) Work experience lab :
We cannot longer afford to ignore the importance of components of learning in the curriculum and they should be taught both as a creative and aesthetic activity and work. Keeping in view of these objectives, we have well equipped work experience lab with adequate number of tools, equipments, raw material and exemplary works of art & craft.


5) Psychology resource centre :
Teacher should not only understand students but also be aware of their expectations, potentialities and inclinations. Teacher educator shall focus on practical work which shall enable the pupil-teacher to understand real-life application of concepts. In order to meet these requirements psychology resource centre have sufficient psychological apparatus, tests, transparencies which are related to various aspect of human development and teaching learning process.

Class Room Facility
The Institute has spacious architecturally designed lecture and tutorial rooms, airy and electric gadgets, glossy chalkboards and flannel boards all intact, furnished with adequate modern furniture.


Seminar Hall
The College has a Seminar/ Multipurpose Hall with all facilities.


Sports Facility
In order to keep our young talents full of life and vigour, we encourage and organize lots of sports activity in the college. The list includes cricket, football, badminton, softball and many more. The institute organizes sports events every year for the students. We believe in healthy hearts and strong minds.